2021 CSU equine dentistry courses
Presentation of CSU equine dentistry courses by Dr. Jennifer Rawlinson
In this video, Dr. Jennifer Rawlinson presents the RACE approved equine dentistry courses organized by CSU in 2021.
CSU equine dentistry courses for 2021
In October 2021, CSU will offer two different equine dentistry courses that can be combined. The first one focuses on examination and the second one on teeth extractions.
Course 1: EQUINE DENTAL DIAGNOSTICS UPGRADE


OCTOBER 27, 2021
Explore the latest in dental diagnostic technology and leave you feeling empowered to perform high quality oral examinations and acquire diagnostic dental radiographs so that you can accurately interpret to provide a treatment plan.
Contact us to register or for more information.
Course 2: EXTRACTION TECHNIQUES FOR EQUINE TEETH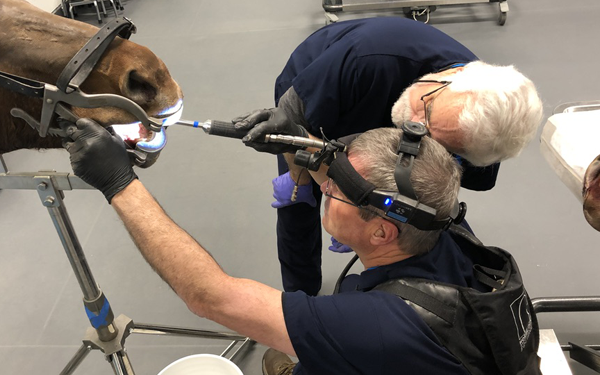 OCTOBER 28-29, 2021
The course's objective is to leave you feeling more comfortable and prepared to tackle extraction of equine premolar and molar teeth.